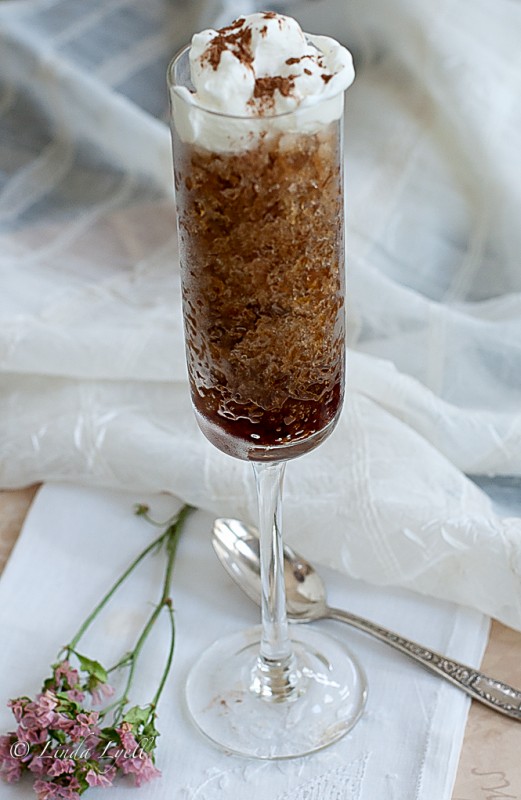 This is by far the ultimate iced coffee…
Coffee Granita.
It's elegant and pretty on your table…
Sweet and light…
and easy to make!
A perfect ending to a dinner party.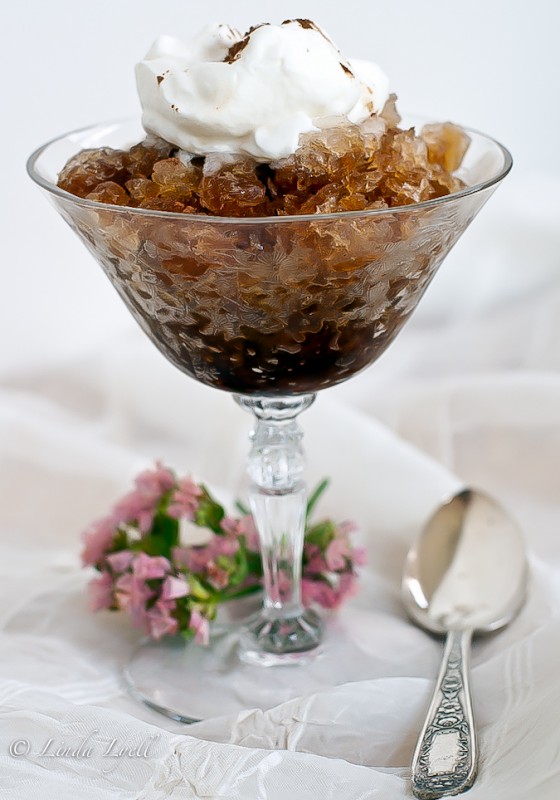 But let's start at the beginning.
This is recipe number two of my recipe submissions for the Foodbuzz Tastemaker program with Godiva Coffee.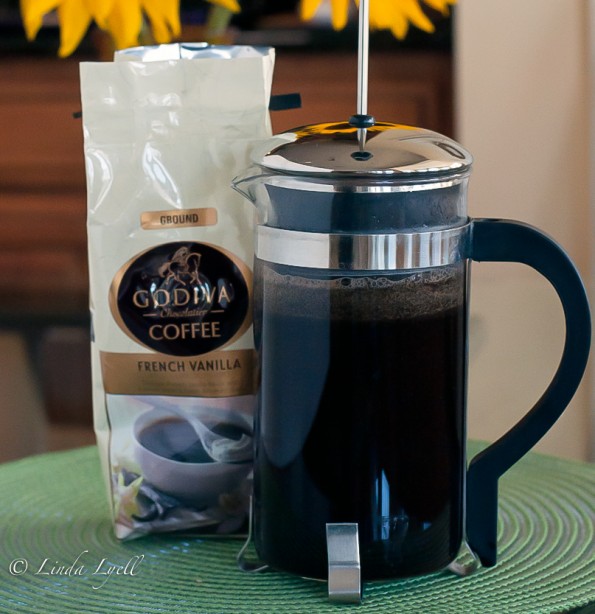 I started by brewing Godiva's French Vanilla Coffee french press style.
I like the french press method of brewing coffee when I want a rich, flavorful brew.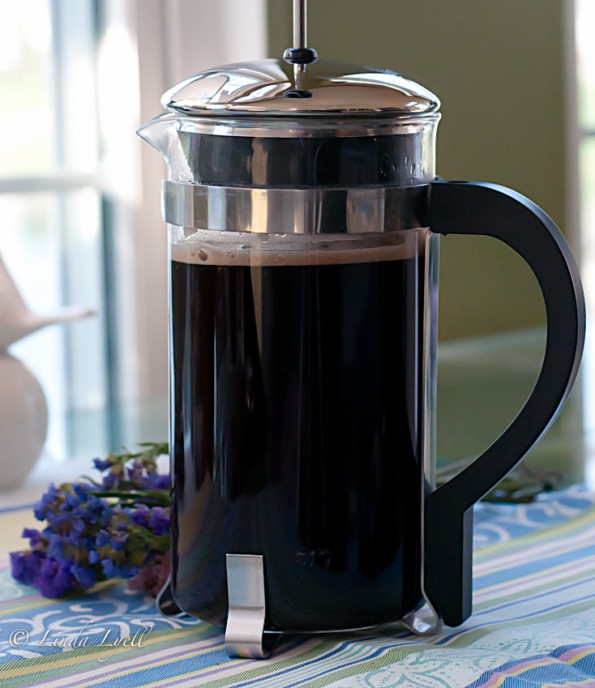 I used 3 cups of hot water to 5 tbsp. of coffee.
Pour in the French press; stir slightly with a wooden spoon and let sit for 4 minutes.
Press the grounds down and pour into a glass or metal 9 x 13 pan.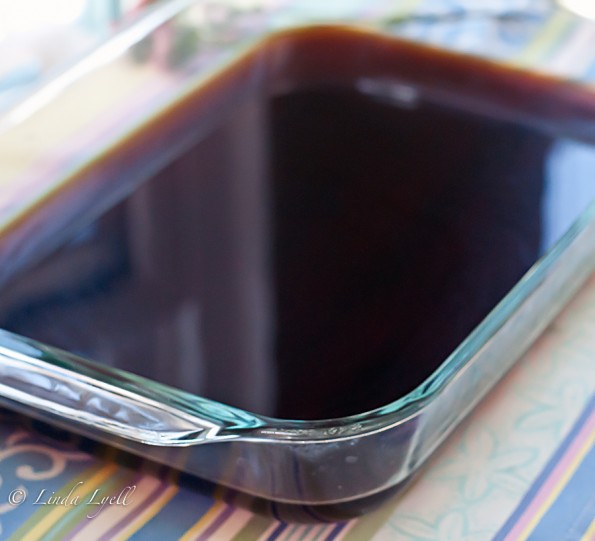 Let cool and add 1/2 cup of sugar to the coffee.
You could also add a tablespoon of Dutch cocoa or 1 tsp. of cinnamon to the coffee if you want.
I decided to let the flavor of the coffee come through since the vanilla flavor was so vibrant.
Stir well until the sugar is dissolved and place in the freezer.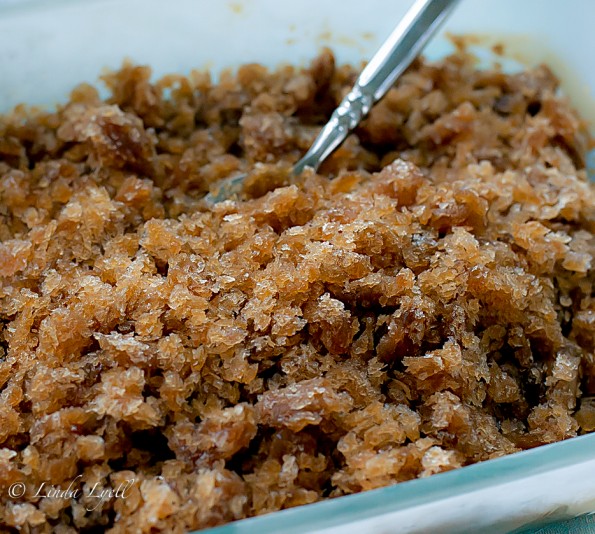 Freeze for about 30 minutes until crystals begin to form around the edge of the pan.
Gently stir the crystals back into the liquid, not breaking them up entirely.
Continue to stir and break up clumps of crystals every half-hour or so.
When the entire mixture has the texture of soft crushed ice, it's ready to serve.
(recipe source: New York Times)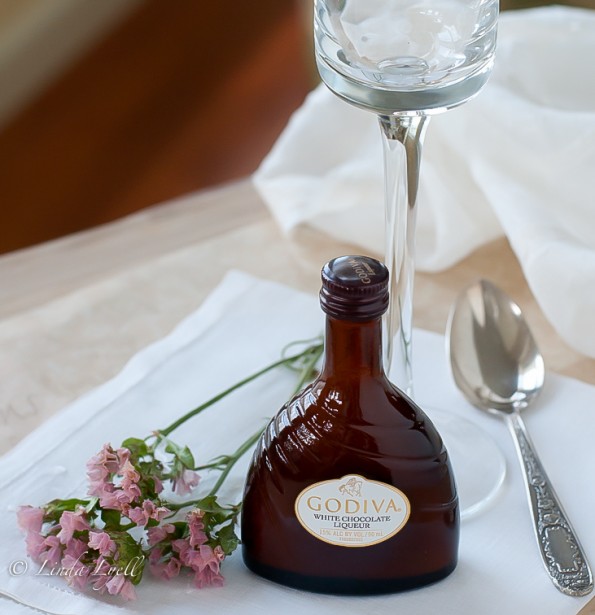 For the topping , I whipped a half pint of whipping cream with one those little sample bottles of Godiva White Chocolate Liqueur.
And voila –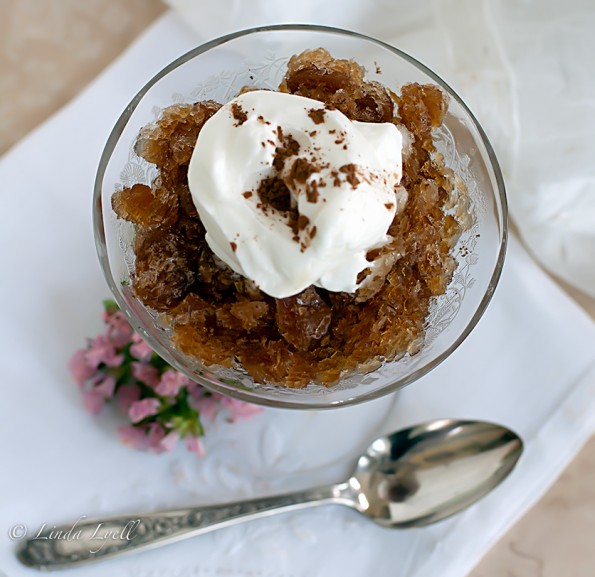 The ultimate iced coffee.