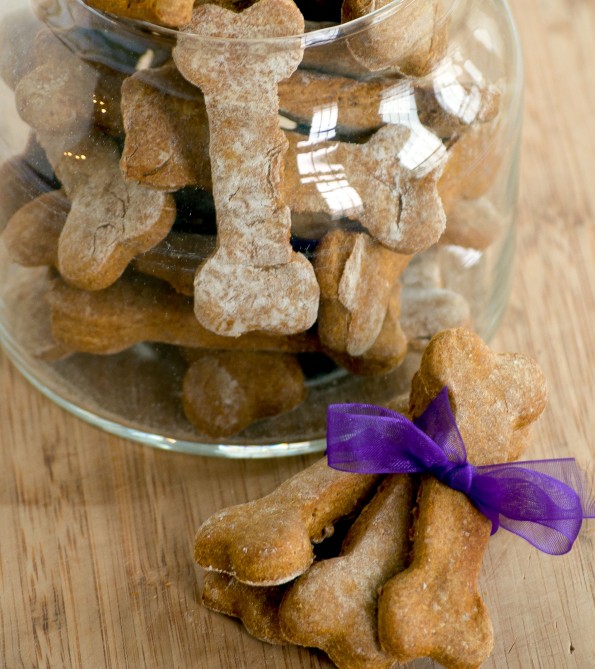 Dog gone it!
My life has gone to the dogs as of late.
It all started with a good intention of buying my dogs "organic" treats.
I'm very picky of what I feed my dogs…
No table scraps…
Holistic food….
Veggies for snacks…they love fresh green beans, red peppers, carrots and cabbage!
I got reeled in by good marketing and packaging. What a disaster!
Their reaction to the new snacks didn't go over well. It started as a small ripple and turned into a full blown tidal wave. I'm not going into the ugly details here. Just trust me – it was ugly. We finally rented a carpet cleaner on Sunday – a half hour after we returned it to the store – bam!
Needless to say, I threw everything out and resolved to make treats for them myself. It ended up being easier than I thought. My kitchen smelled wonderful…in fact, my Hubby came home and took a bite out of one just because they smelled so good. Other than not being sweet and a bit hard – he said they tasted great!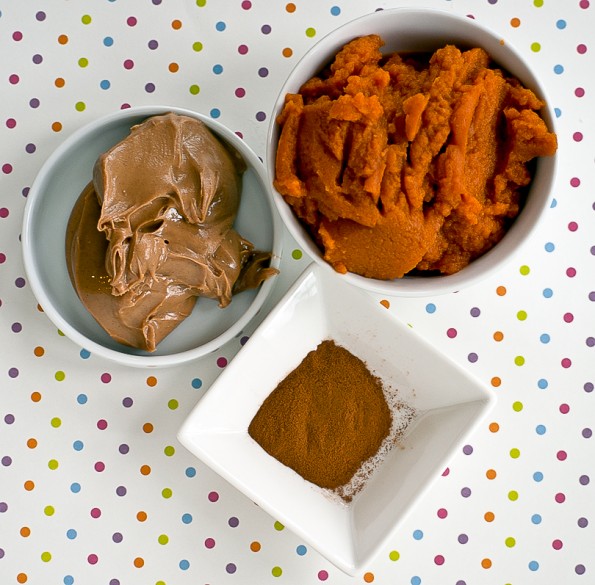 Basic flavor comes from peanut butter, pumpkin and cinnamon…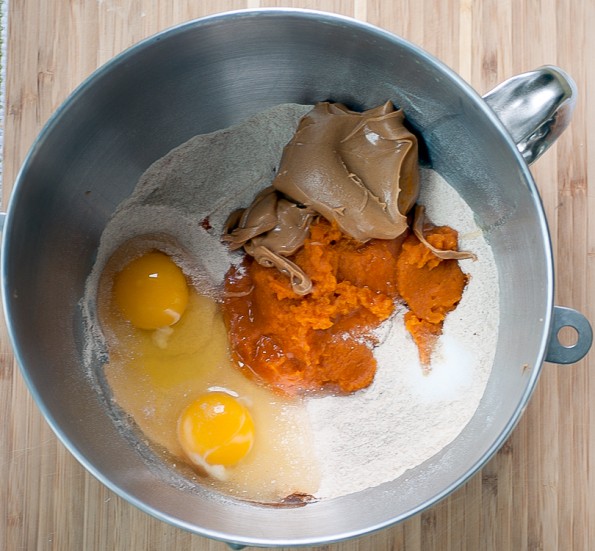 Add more wholesomeness with whole wheat flour, eggs and a pinch of salt.
Mix in your mixer adding a big of water (a tablespoon at a time) until the dough pulls away from the bowl.
Dough will be dry and sticky.
Doggies like dry and sticky – or is it stinky?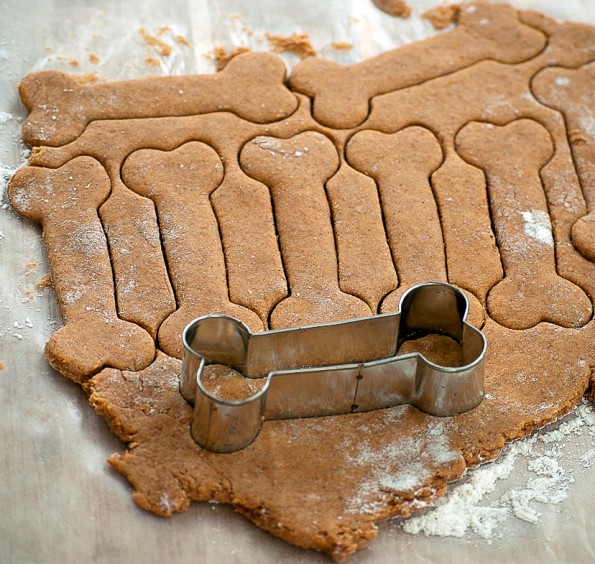 Roll the dough out on a well-floured board to 1/2″ thick.
Cut with a cookie cutter.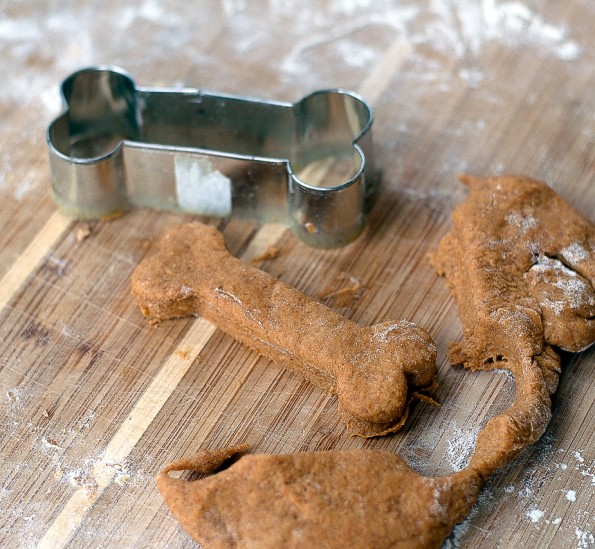 Place on a baking pan lined with parchment paper.
Bake for 40 minutes at 350 degree until hard and crunchy.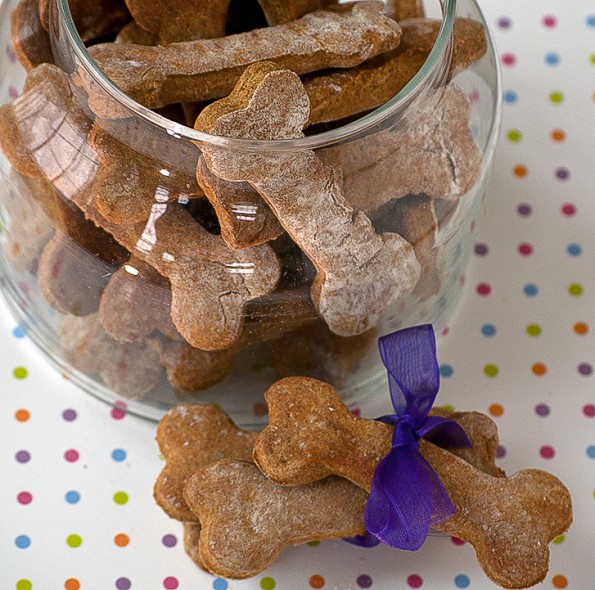 Cool and…
well…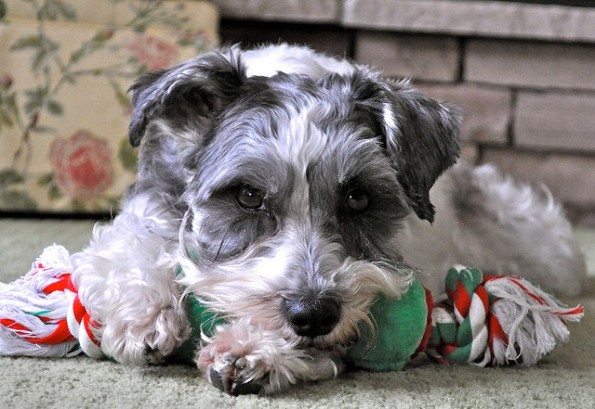 What are you waiting for?
Recipe type: Doggie Treats
Prep time:  
Cook time:  
Total time:  
A healthy, yummy treat for your best friend!
Ingredients
2½ cups whole wheat flour
2 eggs
1 cup canned pumpkin
2 tablespoons peanut butter
½ teaspoon salt
¾ teaspoon ground cinnamon
Instructions
Preheat oven to 350 degrees
In a stand mixer, mix together the flour, eggs, pumpkin, peanut butter, salt, and cinnamon
Add water as needed to help make the dough workable, but the dough should be dry and stiff.
Roll the dough into a ½-inch-thick roll. Cut into ½-inch pieces.
Bake in preheated oven until hard, about 40 minutes.